PRODUCT INFORMATION
General Description
Chrome chalcedony (Mtorolite) is similar in appearance to the better known chrysoprase, but differs in that whilst chrome chalcedony is coloured by chromium, Mtorolite is coloured by nickel and may also contain tiny black specks of chromite. The material occurs in complex plate like deposits with specimens often appearing etched like. The Mtorolite supplied by Toprock tends to have been polished on the one side and left natural with semi crystalline botryoidal like structures on the natural side. This is exclusively mined in Zimbabwe and we polish it ourselves. Unusually beautiful. Price is grade dependent. Items are as shown.
Locality = Mutorashanga, Zimbabwe
Grade = Good to Very Good Grade
Size = 120 - 161 mm | 4.7 - 6.3 inch
Weight = 1.1 Kg | 2.4 Lbs
Product Type = Small Batch
Weight = 1.102 kg
SKU = A48558MTORO

Currently 1 in stock.
Please Note: The product title specifies the exact number of pieces included for the listed product price e.g. x 12, x 1, x 35 etc. The vast majority of our products are individually graded batches or single pieces which are priced accordingly. Therefore, if we state "Currently 1 in stock" this means we have 1 batch and/or 1 piece available as per the number of pieces indicated in the product title.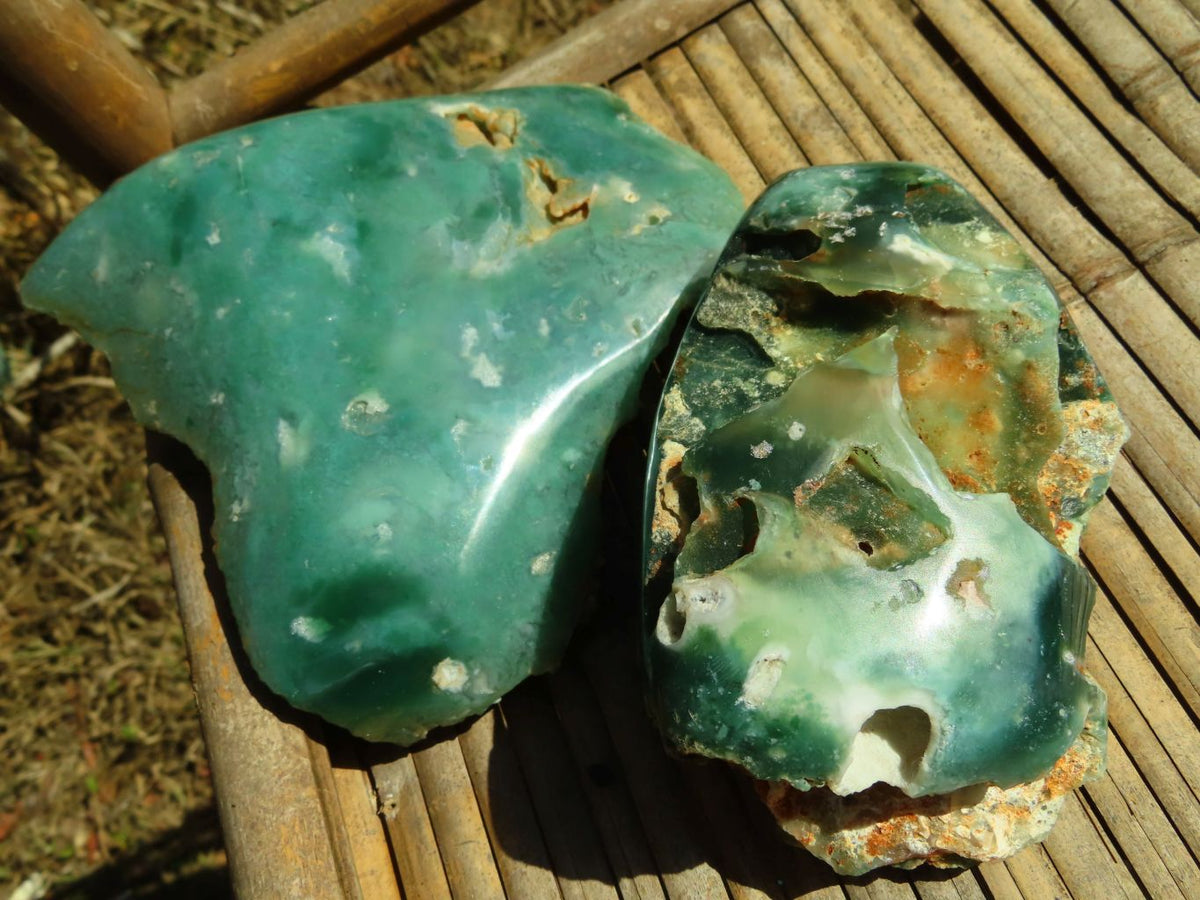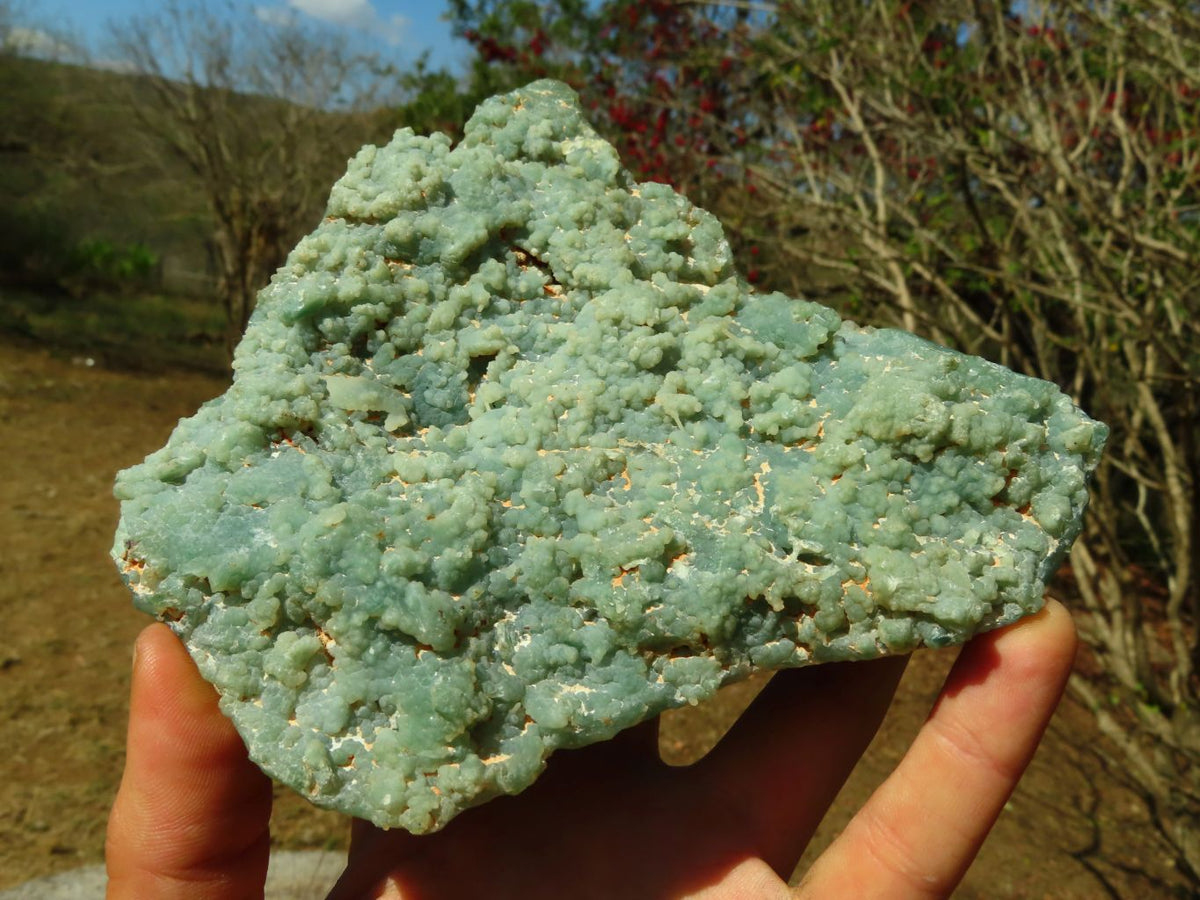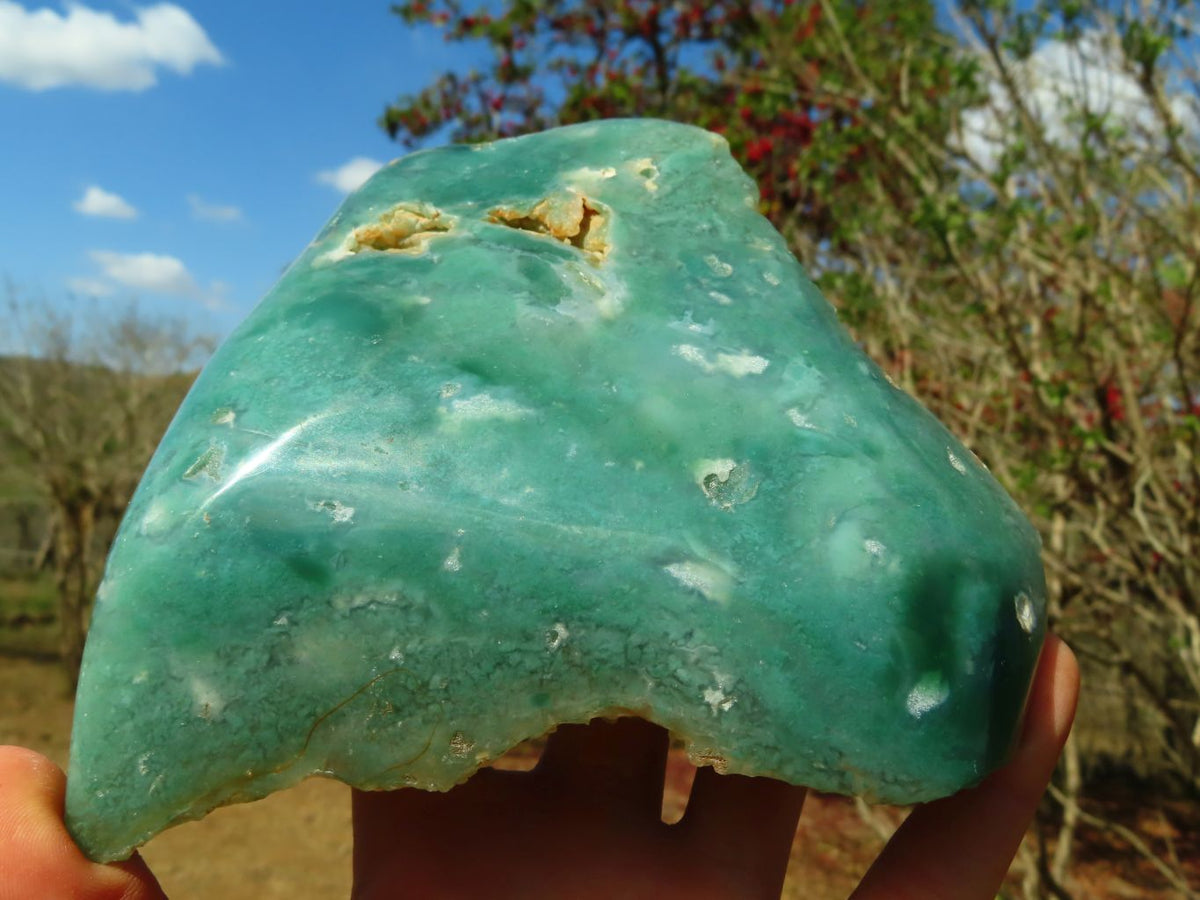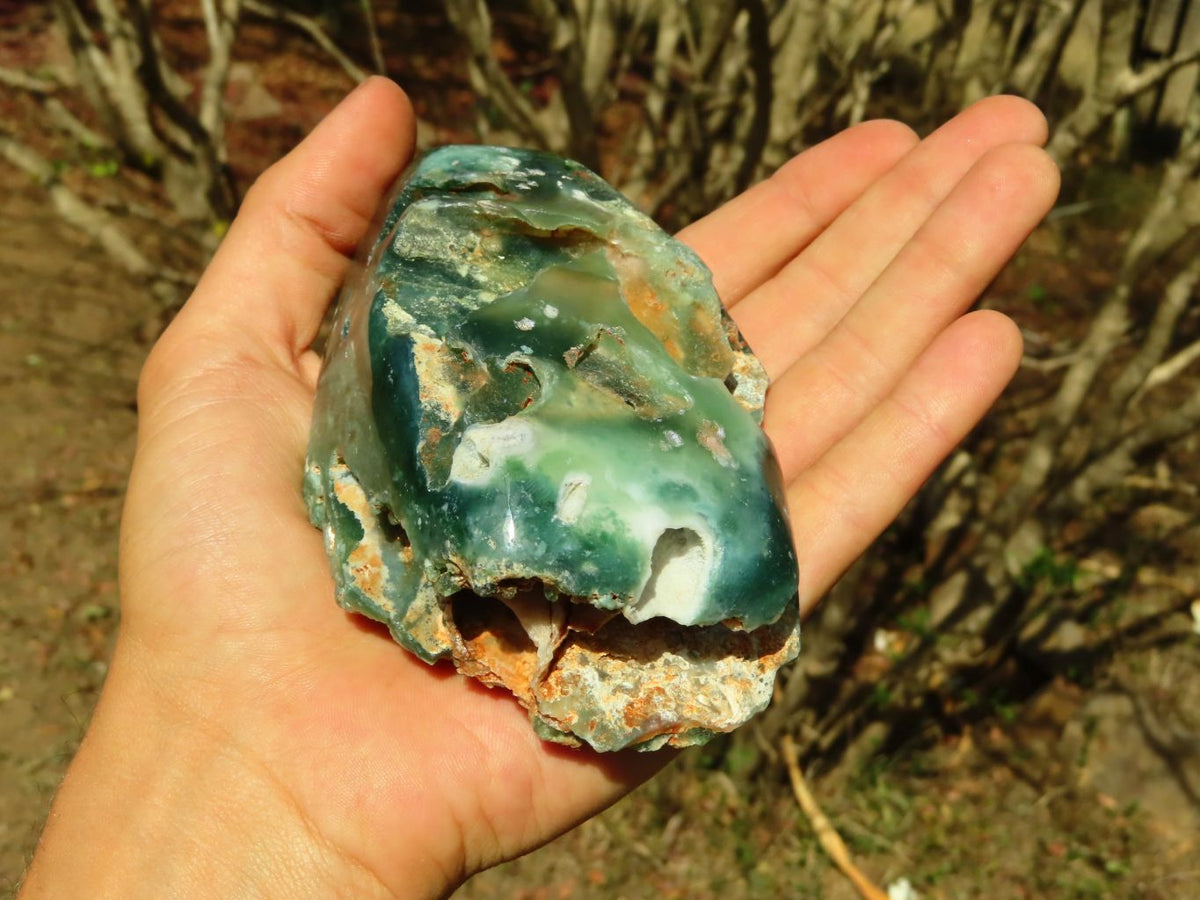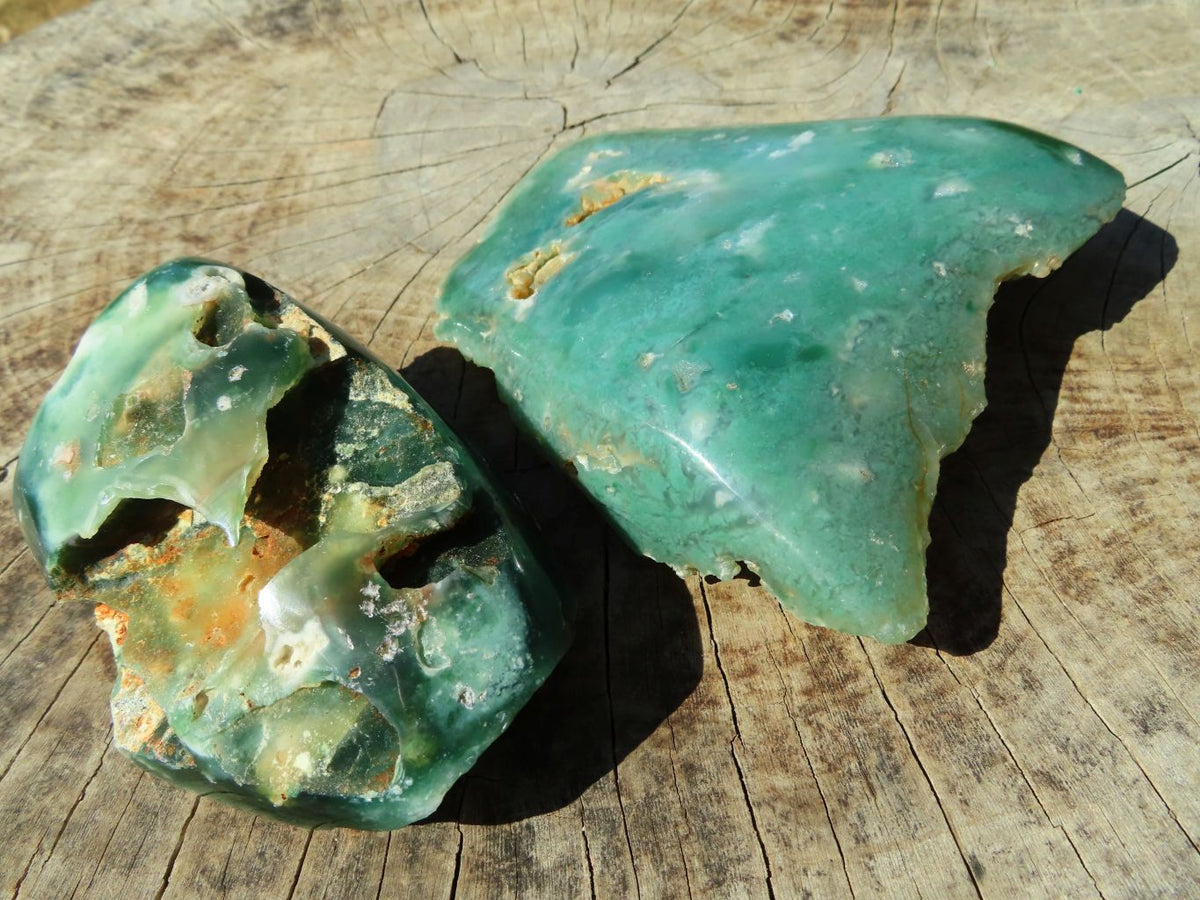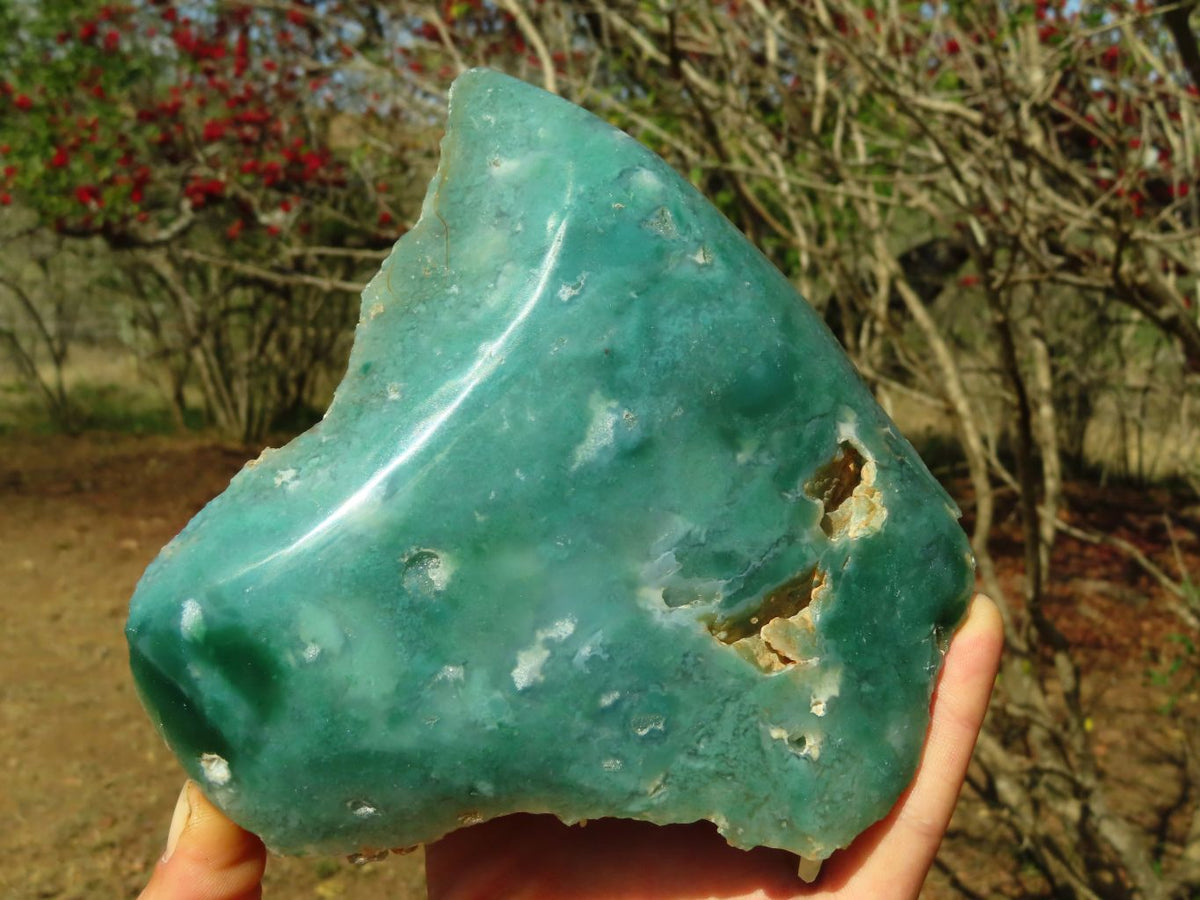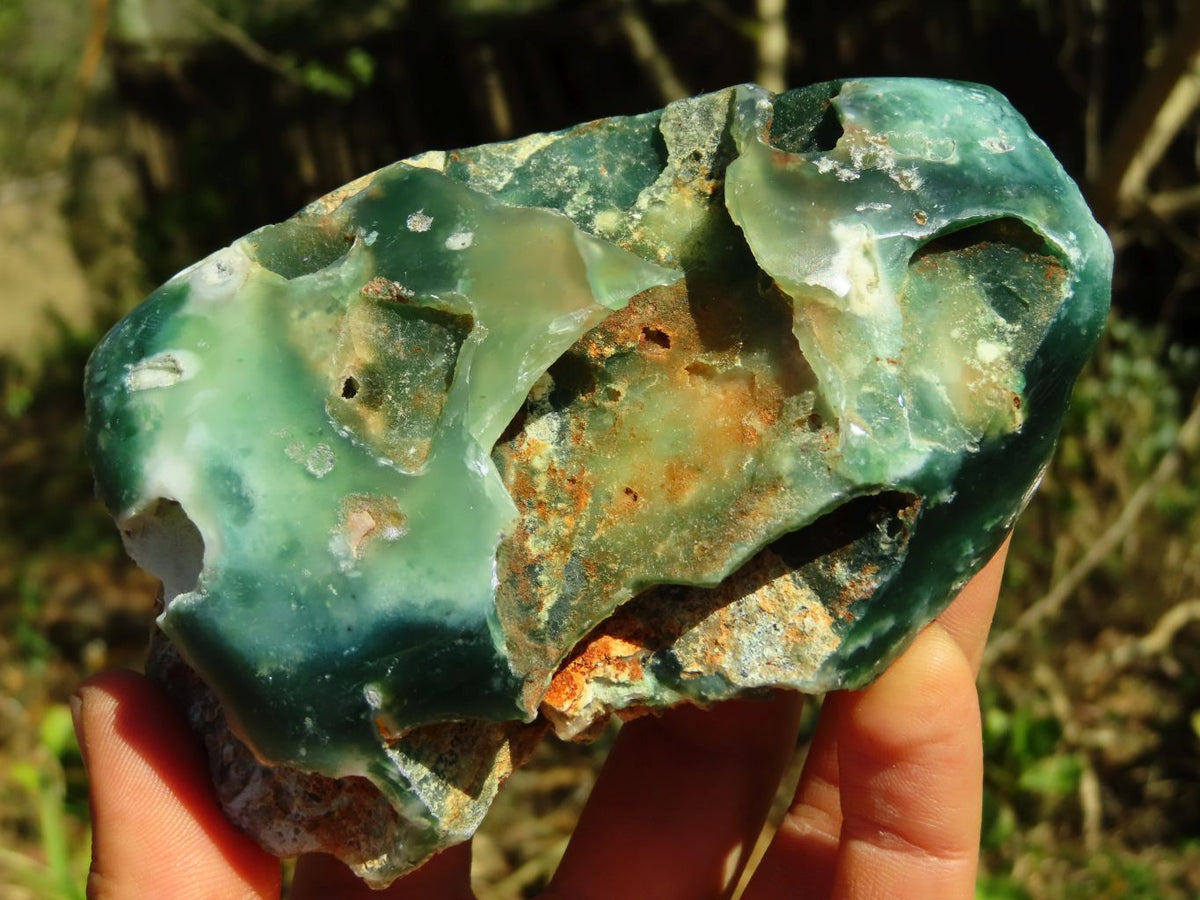 PRODUCT INFORMATION
General Description
Chrome chalcedony (Mtorolite) is similar in appearance to the better known chrysoprase, but differs in that whilst chrome chalcedony is coloured by chromium, Mtorolite is coloured by nickel and may also contain tiny black specks of chromite. The material occurs in complex plate like deposits with specimens often appearing etched like. The Mtorolite supplied by Toprock tends to have been polished on the one side and left natural with semi crystalline botryoidal like structures on the natural side. This is exclusively mined in Zimbabwe and we polish it ourselves. Unusually beautiful. Price is grade dependent. Items are as shown.

Locality = Mutorashanga, Zimbabwe
Grade = Good to Very Good Grade
Size = 120 - 161 mm | 4.7 - 6.3 inch
Weight = 1.1 Kg | 2.4 Lbs

Product Type = Small Batch