PRODUCT INFORMATION
General Description
'A very nice range of window amethyst crystals specimens from Madagascar which show a mixed colour intensity across the specimens. One is a lovely sceptre like specimens. All be very well cleaned with some showing etching on the crystals surfaces. Lower grade specimens will have minor damage whilst higher grade pieces tend to be more intact. Natural amethyst specimens are not common out of the region. Price is grade dependant. Items are as shown.
Locality = Ambatondrazaka, Madagascar
Grade = Good to A Grade
Size = 54 - 94 mm | 2.1 - 3.7 inch
Nett Weight = 1.3 Kg | 2.9 Lbs
Product Type = Small Batch
Weight = 1.336 kg
SKU = A52464AM*

Currently 1 in stock.
Please Note: The product title specifies the exact number of pieces included for the listed product price e.g. x 12, x 1, x 35 etc. The vast majority of our products are individually graded batches or single pieces which are priced accordingly. Therefore, if we state "Currently 1 in stock" this means we have 1 batch and/or 1 piece available as per the number of pieces indicated in the product title.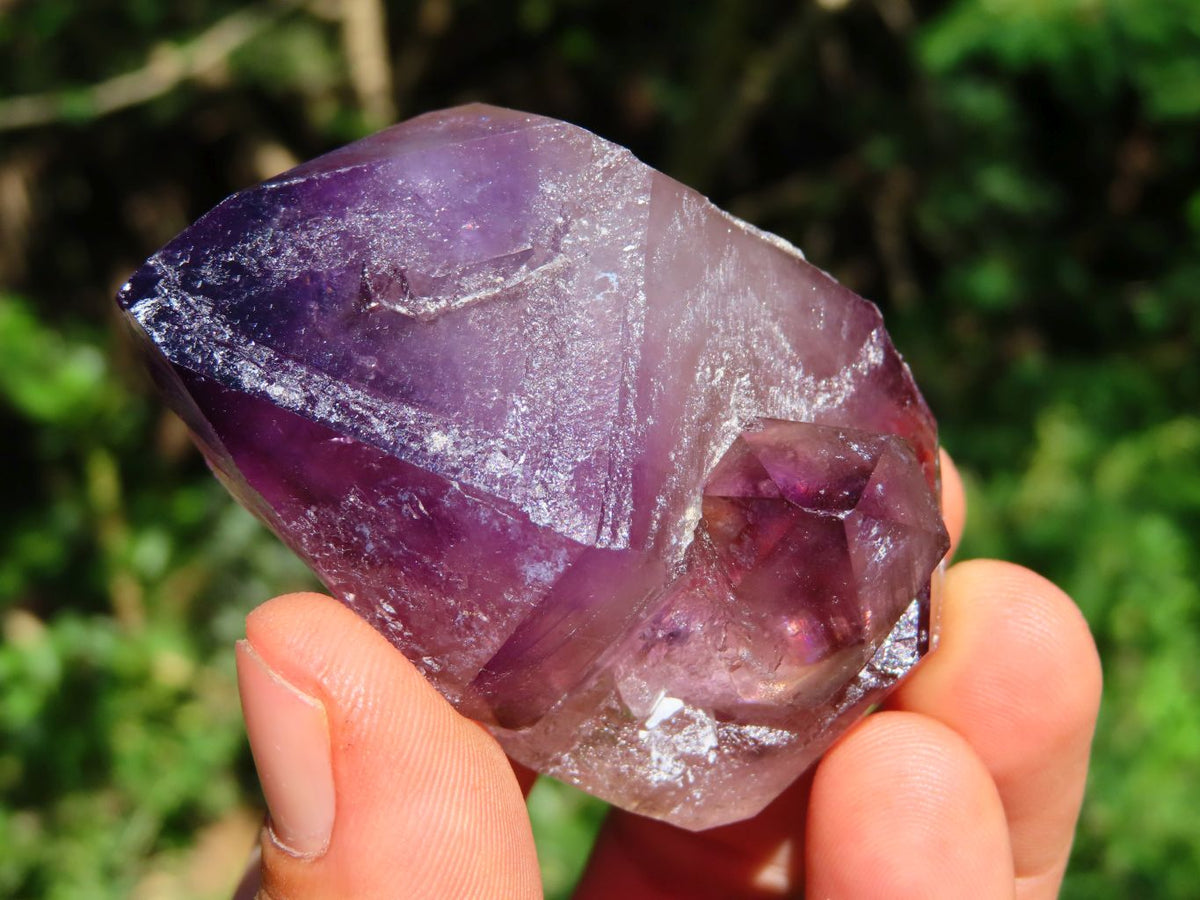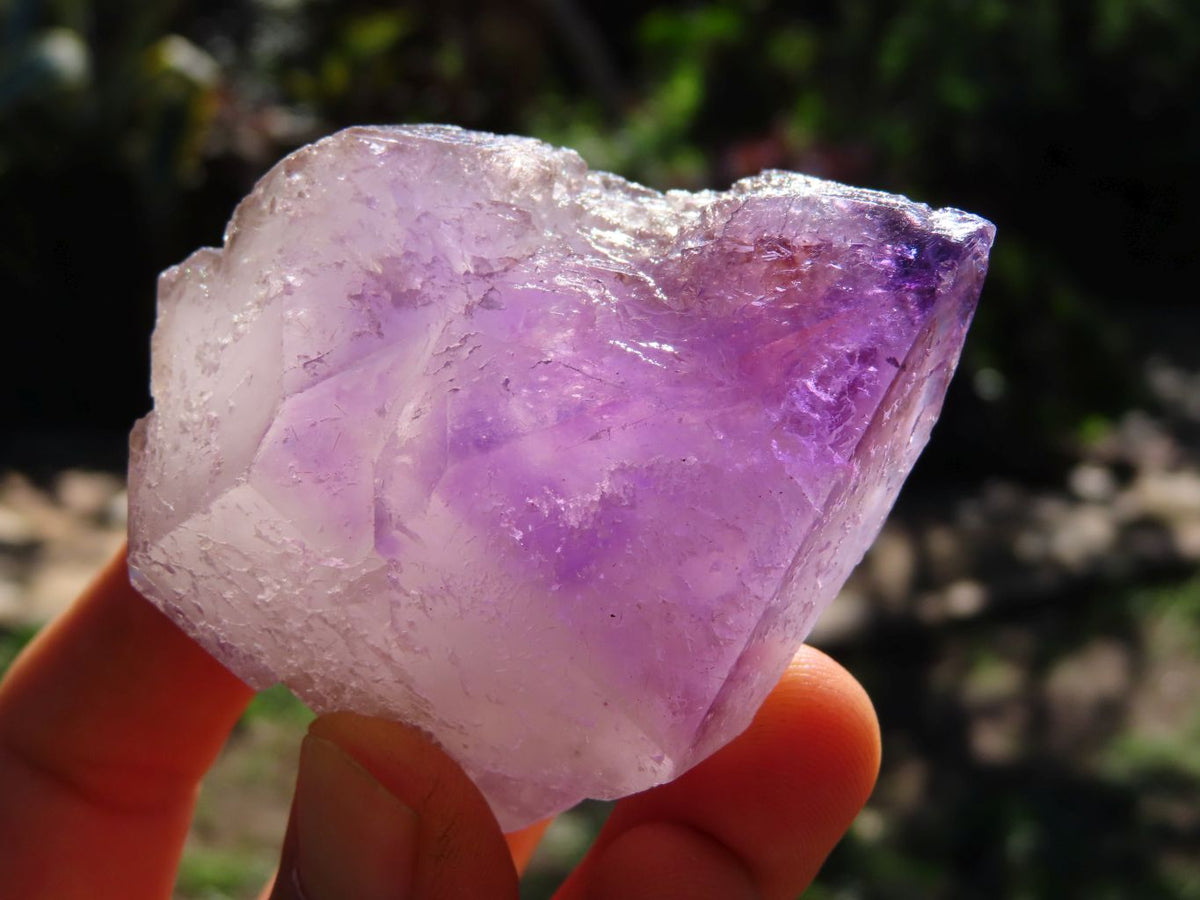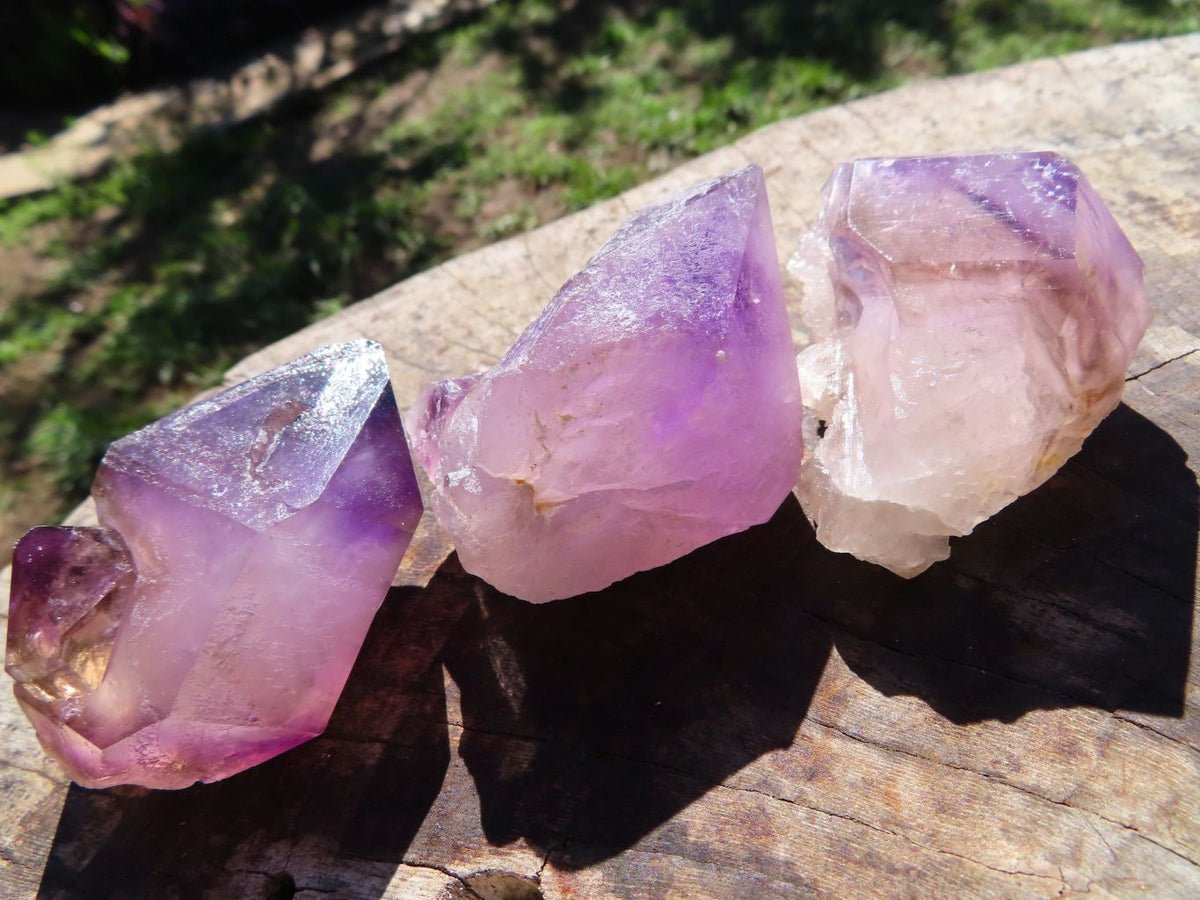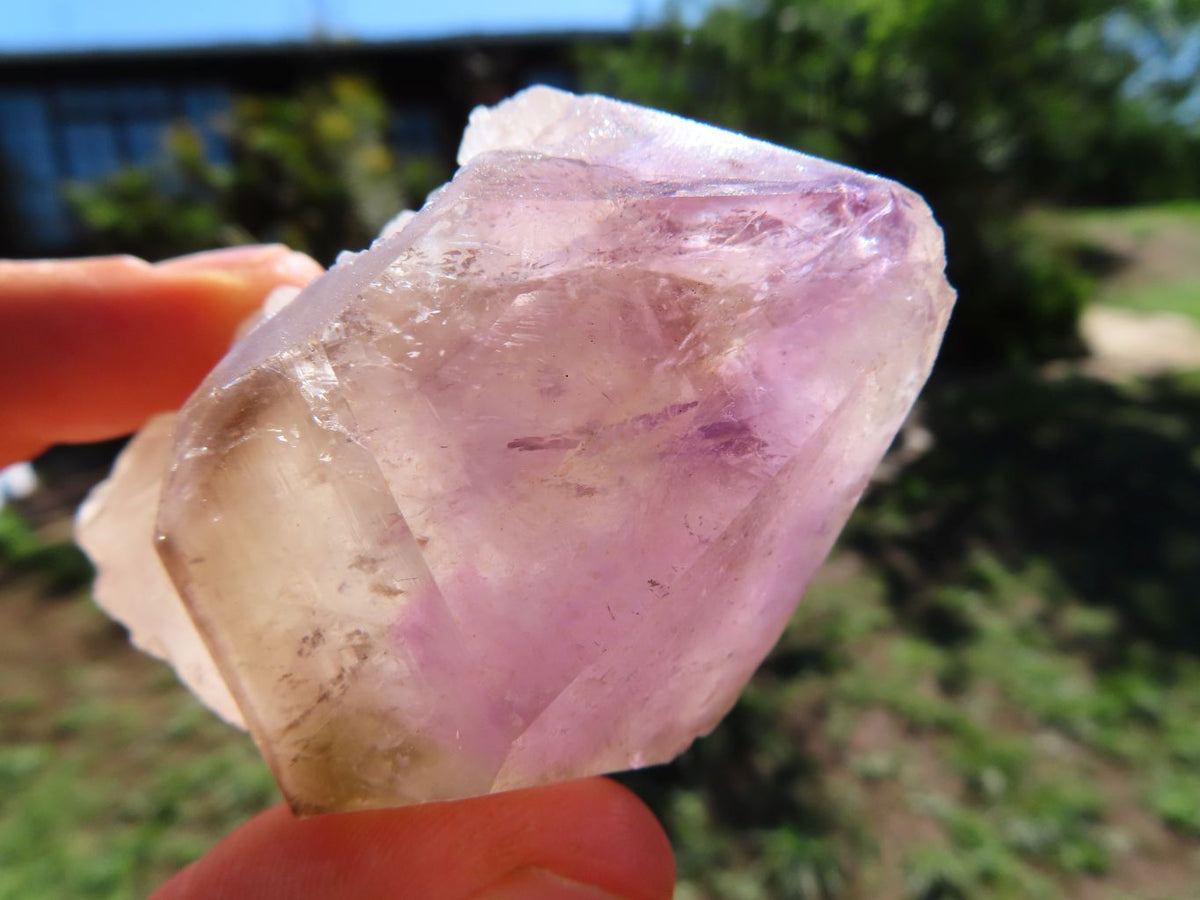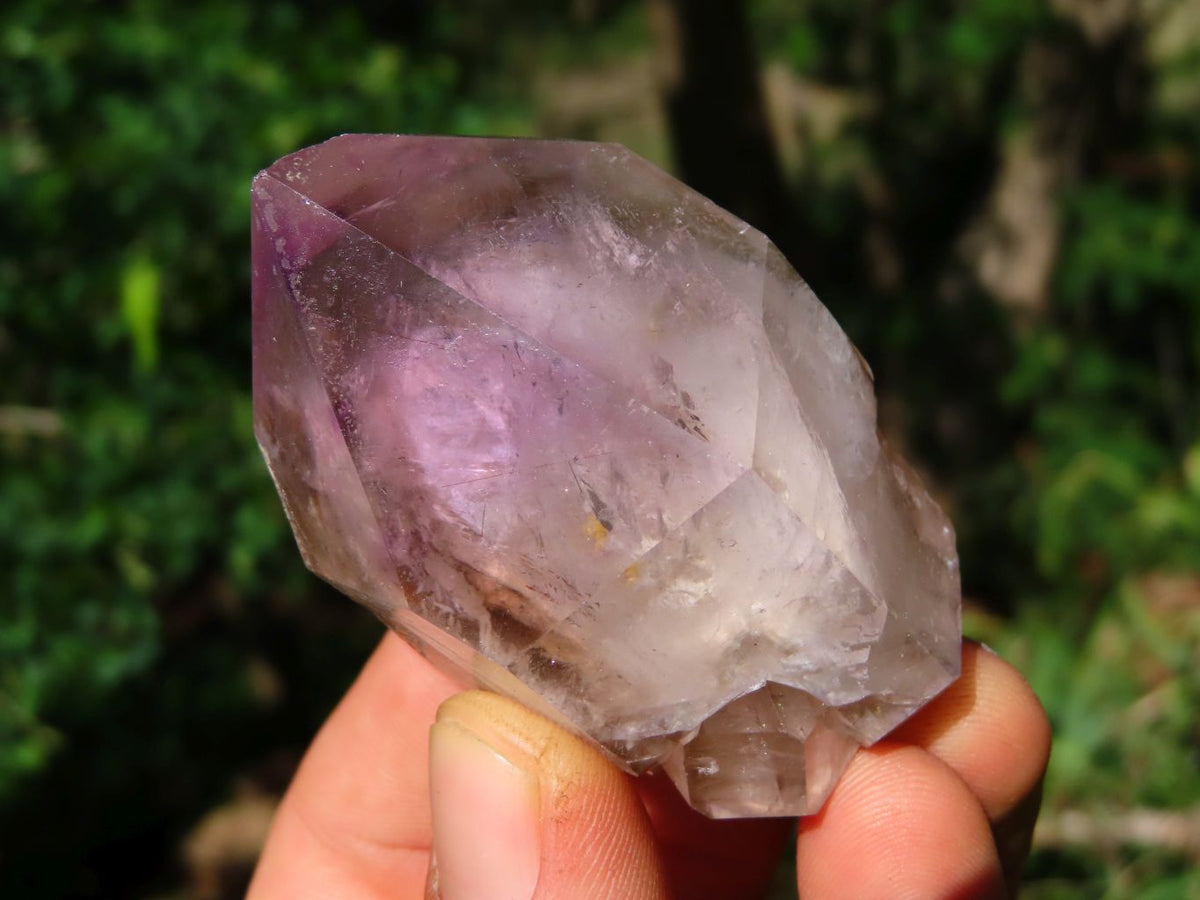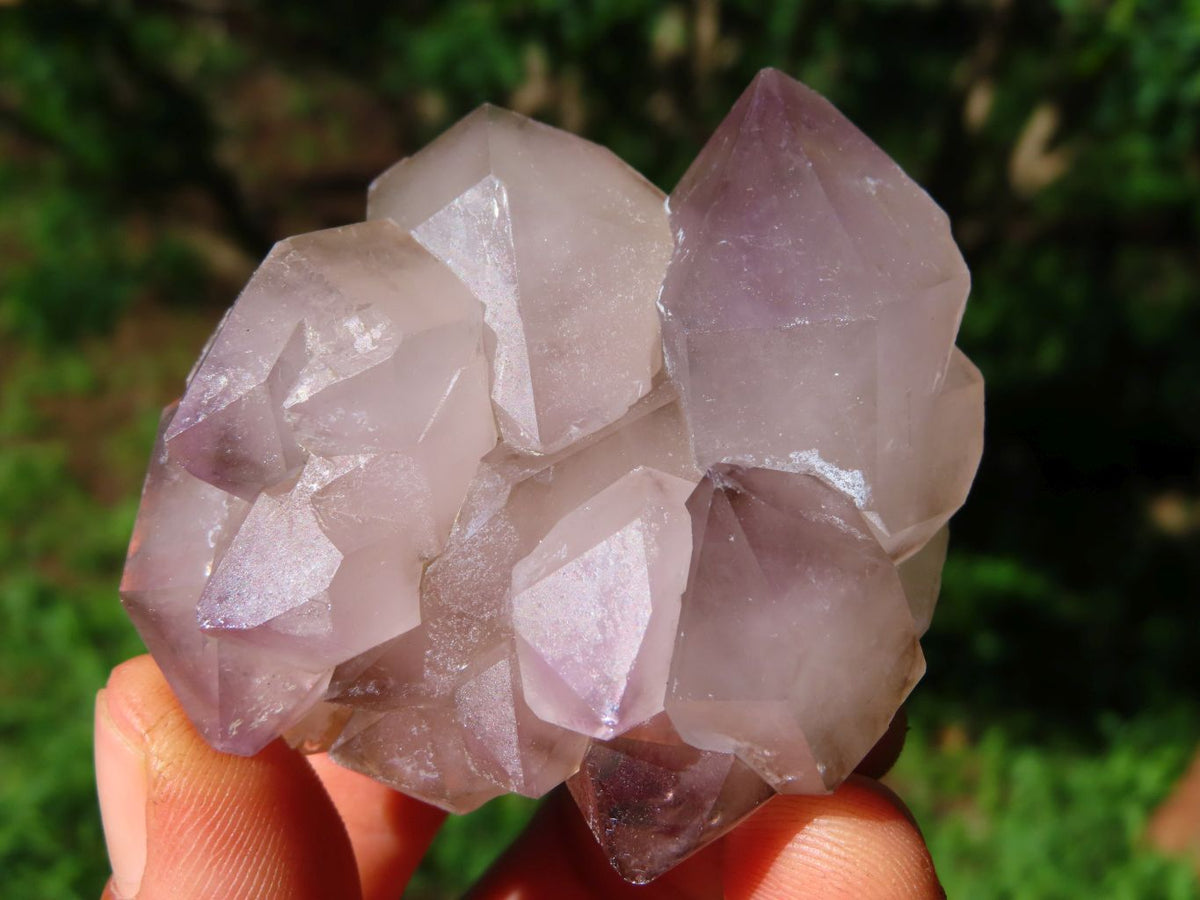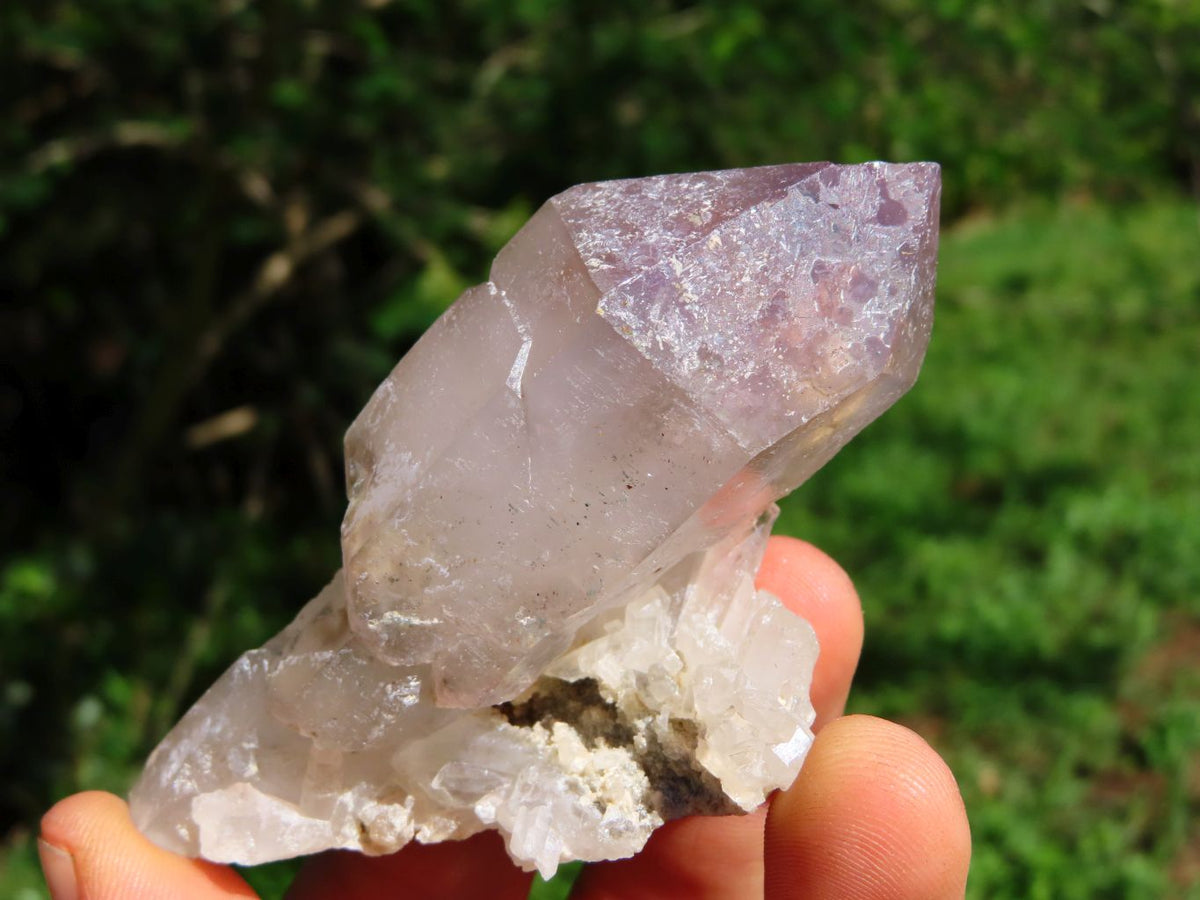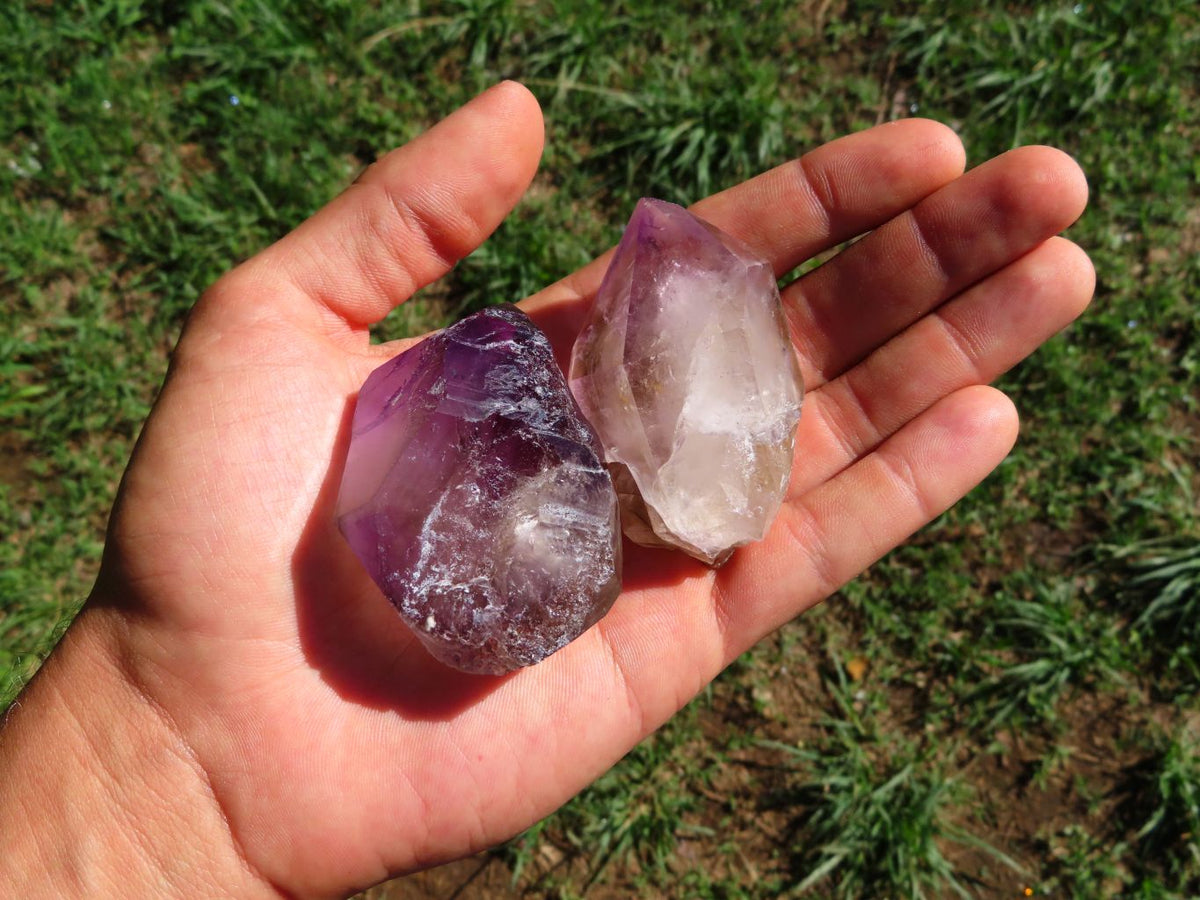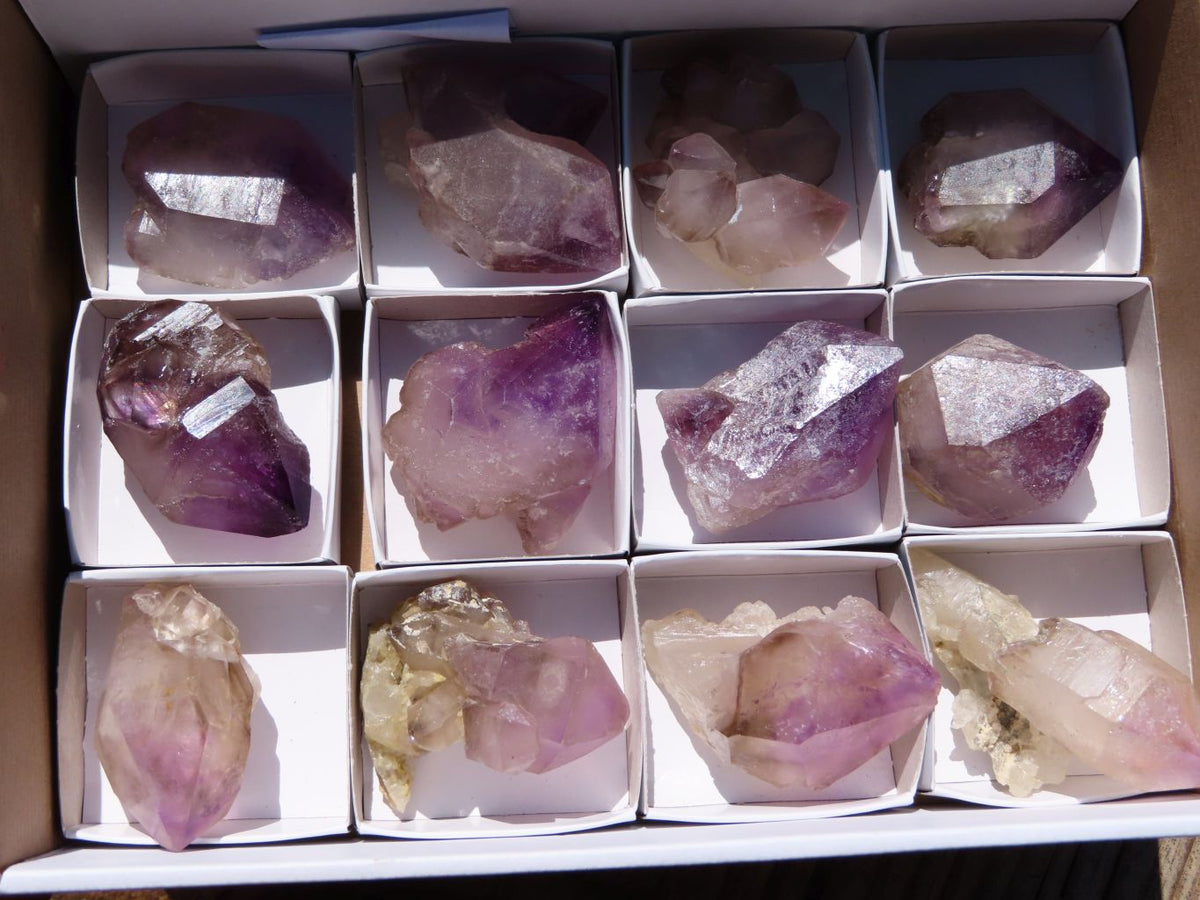 PRODUCT INFORMATION
General Description
'A very nice range of window amethyst crystals specimens from Madagascar which show a mixed colour intensity across the specimens. One is a lovely sceptre like specimens. All be very well cleaned with some showing etching on the crystals surfaces. Lower grade specimens will have minor damage whilst higher grade pieces tend to be more intact. Natural amethyst specimens are not common out of the region. Price is grade dependant. Items are as shown.

Locality = Ambatondrazaka, Madagascar
Grade = Good to A Grade
Size = 54 - 94 mm | 2.1 - 3.7 inch
Nett Weight = 1.3 Kg | 2.9 Lbs

Product Type = Small Batch